Executive leadership
Our executive team includes some of the industry's most seasoned and respected leaders. What truly sets them apart, though, is that the whole is greater than the sum of the parts: Our leaders' ability to collaborate allows CSM to deliver truly innovative solutions — no matter the scope or complexity of the challenge.
Gary Holmes
President and Chief Executive Officer
Gary is the founding president and chief executive officer of CSM. After honing his skills acquiring properties in his teens and early adulthood, Gary started CSM in 1976. Gary develops, renovates and restores commercial, industrial, hotel, and residential properties nationwide. His attitude, ethics, focus and keen business sense have helped CSM become recognized throughout the U.S. for unique approaches to design and development, quality management and superb customer service. CSM's dozens of industry awards and four decades of success are a testament to Gary instilling a commitment to the core values of integrity, respect, quality, community and continuous improvement throughout the company. After attending the University of Minnesota, Gary was awarded the Outstanding Achievement Award from his alma mater in 2005, and was the inaugural recipient of the University of Minnesota's Entrepreneur of the Year award in 2006. Gary's other accolades include the John F. Cade award in entrepreneurship from the University of Saint Thomas in 2000 and induction into the Twin Cities Business Hall of Fame in 2008. He was featured in the 2010 business book, Bootstrap to Billions: Proven Rules from Entrepreneurs who Built Great Companies from Scratch. Gary has a long history of community involvement and a passion for improving the nation's healthcare and educational systems. In 2001, Gary was one of a few select individuals appointed by the attorney general to oversee the complete restructuring of Allina Hospitals and Clinics. Gary's other board positions include the Board of Trustees of Abbott Northwestern Hospital, the Board of Governors of the University of St. Thomas School of Law, the Children's Cancer Research Fund and Children's Hospital, the University of Minnesota Biotechnology Incubator Labs Advisory Board, and service as a director and founder of the Minneapolis Heart Institute Foundation. He is the founder, benefactor and a current board member of the Gary S. Holmes Center for Entrepreneurship at the University of Minnesota, which annually hosts the Minnesota Cup, the nation's largest statewide startup competition. Gary and CSM's employees proudly contribute time and resources to a number of other community-enriching charitable organizations including a major annual CSM campaign to support Ronald McDonald House Charities, earning the company the 2013 Workplace Giving Campaign Community Impact Award from Minnesota Business magazine.
Matt Van Slooten
President of Commercial Properties
Matt Van Slooten oversees the management and strategy for CSM's diversified portfolio of industrial, office and retail properties. From the planning phases of new commercial property acquisitions and developments to long-term management and strategy, Matt leverages the company's portfolio strength to identify new growth opportunities and ensure smooth operations. Matt knows commercial real estate from the ground up, with a unique understanding of how property management, marketing, finance, design, and construction all impact the end product.
Matt leads a high-performing and cohesive commercial team that has produced industry-leading tenant satisfaction, high occupancy rates and has developed a comprehensive portfolio management process to guide decision-making and enhance revenue. This multi-disciplinary team is a prime example of CSM's quality in action, with attention to detail, an eye on the bottom line and a comprehensive approach to tackle any challenge quickly.
Matt's 25+ years of experience span all aspects of commercial real estate, from the construction trailer to the board room. Prior to joining the CSM team, he served as president of Carlson Real Estate Company where he led the growth and diversification of the company's portfolio through acquisitions and development. Matt also managed generational transitions in Board leadership for the family-owned real estate investment and development company.
A lifelong Minnesotan with deep roots in Northeast Minneapolis, Matt is a key leader within the Twin Cities commercial real estate community. He served as NAIOP Chapter President in 2002 and was honored as the commercial real estate association's President's Award winner in 2009. He is a member of the Young Presidents' Organization (YPO) and served on the Minnesota chapter's board as the membership chair. In 2007, he was the recipient of the Carlson Fellow Award for Leadership Achievement, the highest honor given by Carlson. He also was selected to serve as a Chamber of Commerce representative on the Property Tax Committee formed by the State Legislature to recommend ways to simplify the Minnesota Property Tax system.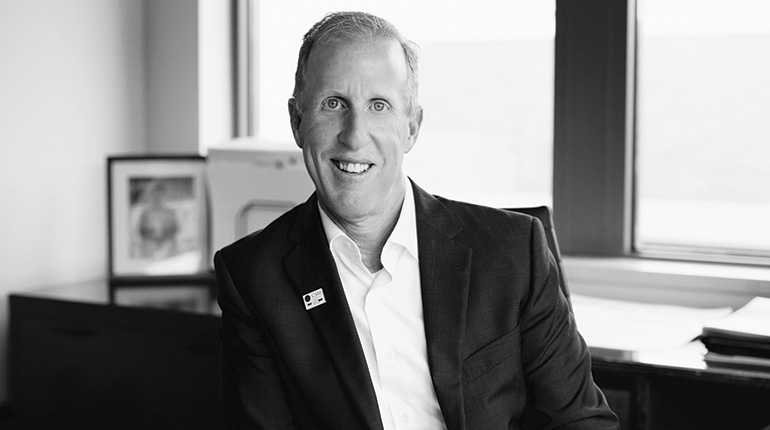 Steve Schlundt
President of Lodging and Residential
Steve joined CSM in 1996 to help launch the Lodging division and has been a vital component of the company's steady growth ever since. Today Steve serves as President and leads the company in its mission for continuous improvement of CSM's hotel and residential portfolio. In both the Lodging and Residential divisions, he advances our philosophy that a successful property is one that is highly competitive, profitable and appealing -- over the long-term. In his career with CSM, Steve's leadership has faithfully aligned with the company's core values of quality, integrity, respect, continuous improvement and community. His vision for excellence guides the guest experience in CSM hotels across the country, as evidenced by his active role in new construction, future projects and ongoing property renovations. From major construction features to the service details of an individual guest experience, Steve is dedicated to preserving CSM's reputation for award-winning hotels. During his tenure, CSM Lodging was named one of the top 50 hotel management companies in the U.S. and Steve's teams earned dozens of prestigious awards, including Marriott Hotel of the Year (three times), Marriott Developer of the Year two years in a row and Country Inn by Carlson Developer of the Year. Steve earned his bachelor's degree at the University of Wisconsin-Stout. He's a member of the Marriott Franchise Advisory Council and has served as chairperson for the Marriott Sales and Marketing Franchise Advisory Committee for TownePlace Suites. He is gratified to see coast-to-coast support among CSM employees for many valuable charitable and community causes. By encouraging a spirit of giving within the CSM family, the company maintains a strong commitment to building vibrant communities.
Joel Rietz
General Counsel
Joel oversees all legal aspects of CSM's real estate and corporate activities. His comprehensive legal expertise includes the acquisition, sale, leasing, development, construction, management, operation and financing of commercial, hotel and residential real estate projects. He also represents CSM in property tax appeals, 1031 exchanges, corporate matters, collections, bankruptcies, workouts and commercial evictions, as well as providing a broad range of legal support to other CSM departments. Joel sets the CSM Legal Department apart from other corporate legal departments by managing a lean and highly-trained team that performs most services in-house with minimal use of outside counsel. Joel also represents CSM in many types of large, sophisticated transactions. His extensive legal and business background make him uniquely qualified for this position. Prior to joining CSM in 2004, he served as a real estate transactional attorney at major law firms in California and Minnesota. Joel earned a BBA Honors Degree in real estate and accounting from the University of Wisconsin, Madison, where he was named the Outstanding Business Student of his class. His law degree is from the University of California, Berkeley. He is licensed to practice law in Minnesota and California (inactive), and is a licensed real estate broker in Minnesota.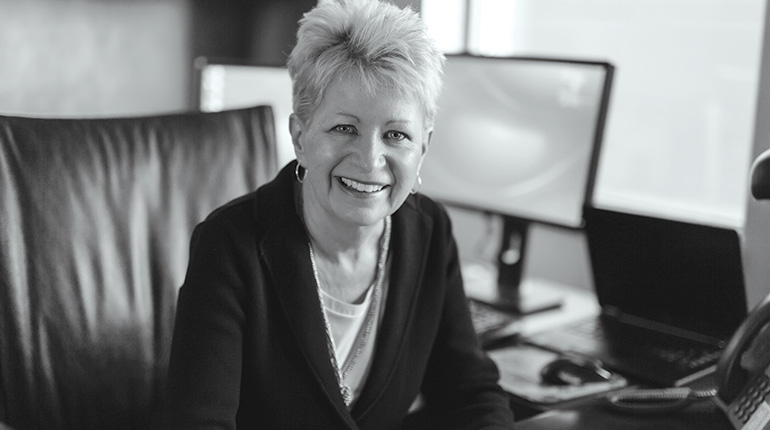 Julie Watkin
Vice President of Human Resources
As Vice President of Human Resources, Julie leads HR and Corporate Administration for CSM. With proven success across multiple industries in building high-performing HR functions, she is an integral member of CSM's leadership team who ensures that human capital plans are linked to business strategies. Julie's ability to succeed across industries is based on strong commitments to clarity of purpose, delivering outstanding internal customer service and clear communication. She believes corporate values are more than words on a page and that all employees are responsible for maintaining the desired corporate culture. As a strategic and pragmatic executive, Julie rapidly becomes a trusted business partner by establishing positive relationships across all organization levels. Julie's experience includes a wide variety of corporate and business unit HR roles at Cargill, redesigning the HR function for an entrepreneurial spin-off of a major Twin Cities company and heading up HR for ABRA Auto Body & Glass. Julie initially joined CSM as its first HR leader in 1997, building a strong HR team over eight years of rapid company growth and returned to CSM in late 2016. Julie earned a business degree from the University of Minnesota – Twin Cities campus. Her community involvement and volunteerism includes the People Serving People family shelter, Minnesota Special Olympics, Habitat for Humanity, Feed My Starving Children and serving as a past board member of the Animal Humane Society.
Matthew Weiner
Vice President of Corporate Strategy & Business Analytics
Matt helps CSM take advantage of growth opportunities by managing the organizational framework with ­­­­­­strong business analytics. With more than two decades of corporate financial experience, he brings a broad set of skills to the company's executive team, including strategic measurement, creative financial modeling, insightful data analysis/presentation and team leadership. Matt believes in focusing intensely on the fundamentals of a business to stimulate corporate strategy and generate a competitive advantage in decision-making.   Prior to his current role, Matt held a variety of senior level positions in commercial real estate where he developed models of forecasting, reporting and estimation to more accurately assess costs, margins and pricing. Using customized metrics and well-honed project management skills, he helped steer global and regional business unit decision-making and improved corporate results. Matt returned to CSM in 2017 after previously holding key financial management roles at the company from 2002-2013, giving him a deep understanding of CSM's diverse portfolio and operations. Matt earned an MBA in Finance and Entrepreneurship from the University of Minnesota's Carlson School of Management, a BBA in Accounting from the University of Iowa where he was named a Faculty Scholar and is a licensed CPA (inactive). He is an active volunteer at St. Mary of the Lake Catholic Church in Plymouth, MN where he serves as president of the parish council.