Familiar face has over 20 years of industry experience and is excited to be back on the CSM team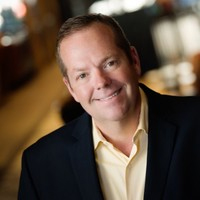 MINNEAPOLIS (January 20, 2020) – CSM is extremely happy to announce that Michael Clark is returning to CSM as the new Managing Director of The Depot Minneapolis. Michael will lead the entire complex, including the Renaissance Minneapolis Hotel, The Depot and the Residence Inn Minneapolis Downtown at The Depot, along with all of the premier event space.
Michael was with CSM in the same role until July of 2018 when he moved to Seattle. He has spent a total of 14 years with CSM as a Banquet Manager, F&B Director, and Assistant GM, before becoming the GM of the Marriott Minneapolis West and finally the Managing Director of The Depot. He is a very talented professional and his passion for CSM is contagious.
When the opportunity presented itself to return to Minnesota and CSM, Michael didn't hesitate. "Minneapolis is home, and so is The Depot. I like Seattle, but I love Minnesota," said Clark.
Michael is excited to return to CSM, and CSM is extremely happy to have him back. "Michael is a very talented professional and a great person to have rejoin CSM. We are very much looking forward to having his experience back at The Depot," said Mark Prince, President of CSM Lodging and Residential. "Having Michael come back to CSM speaks volumes about what we are building here, and we are all pleased that he chose to return and can't wait for him to continue what he started."