Work with an expert in hotel development and operation
CSM Corporation builds, owns, manages and operates some of the country's best hotels.
CSM's lodging division is among the top 50 hotel management companies in the US and has won numerous awards, including Marriott Hotel of the Year (three times) and Marriott Developer of the Year two years in a row.
The lodging division was formed in 1992 with the acquisition and renovation of a former Howard Johnson hotel into a Country Inn by Carlson. Having built or owned more than 40 hotels and more than 4,700 rooms, today CSM Corporation operates hotels for well-respected brands like Carlson, Hilton, Hyatt and Marriott.
We offer full-service, select-service and extended stay hotels coast to coast. Our combination of strategic long-term thinking and day-to-day attention to detail consistently earn us industry recognition for customer service and across-the-board excellence.
From new construction to successfully renovating historic properties like Renaissance Minneapolis Hotel, The Depot, the Hilton Garden Inn Phoenix and Residence Inn Milwaukee Downtown, CSM has unique and comprehensive experience.
Whether we're developing properties with a national chain or a single-property operation, we'll leverage the same dedication and expertise to help:
Increase your hotel property's value
Reduce costs
Drive new revenue
Deliver a top-quality guest experience
Contact us to learn more.
› View Our Properties
Our people make all the difference
Unlike many of our competitors, CSM Corporation owns and operates most of our hotels. This gives you access to a full suite of specialized in-house services that very few hospitality management companies can offer. Whether your goal is to increase efficiencies in hotel operation, boost booking rates or improve customer satisfaction, CSM's team can help.
From hotel cleaning and maintenance to structuring complex purchase agreements, we're confident that no other hotel operations company can match our ability to provide strategic, effective solutions for lodging properties.
That's because the care of your property and guests actually starts with how we care for our CSM team members: Our Core Values guide the culture and environment we create and maintain in our properties.
Learn more about CSM Corporation's specialized hotel services.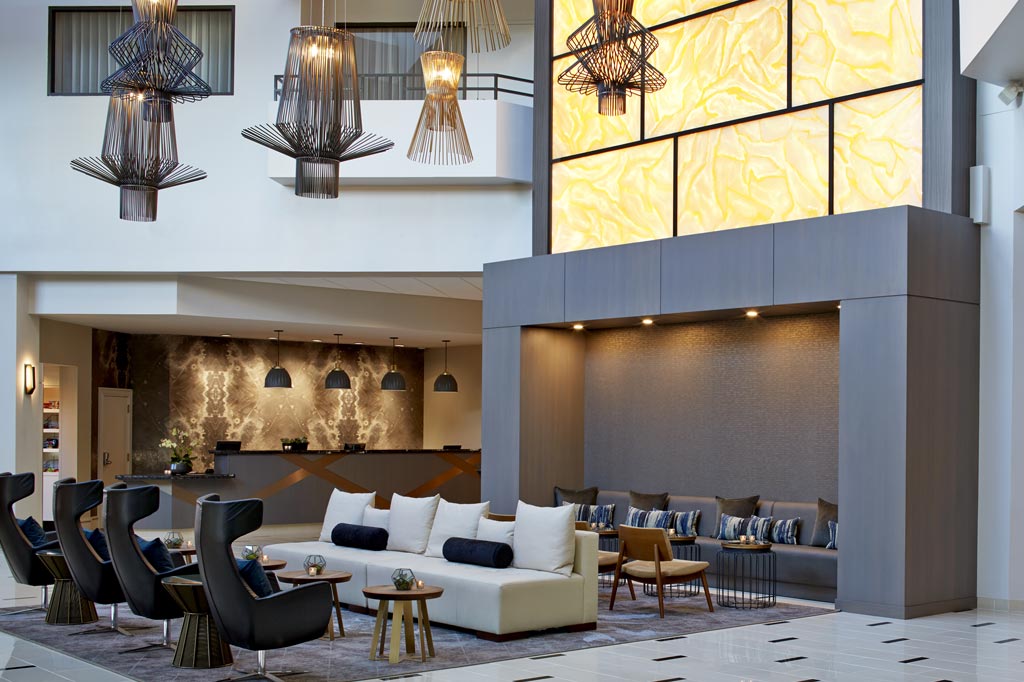 Grow with our in-house expertise
Whether you plan to develop, purchase, renovate or manage a hotel, CSM Corporation's specialized in-house experts provide the skills and experience you need to reach your lodging asset's fullest potential.
Among other specialties, we offer dedicated expertise in:
Accounting
Our centralized approach to accounting systems and management will give you a broader view of financial performance and critical business indicators. When you work with CSM, you'll have the data you need to see a monthly reporting of your hotel's performance at the line-item level.
Asset Management
You'll gain a full understanding of your property's performance from experts who understand the variables. Our comprehensive hotel management plan will give you actionable data from current operations — and will stretch beyond the basics to include a reliable market summary, capital overview, and exit strategy.
Brand Franchise Facilitation
As the owner and manager of some of the industry's strongest hotel brands, CSM is uniquely qualified to help you maximize your franchise potential. We'll apply our expertise to help strengthen and grow your brand, both through franchise opportunities and property improvement plans.
Guest Satisfaction
Our customized training modules and leading-edge development strategies will give your staff the tools they need to delight your guests and keep them coming back. We'll help your staff create the best possible guest experiences, from the very first connection with your brand.
Historic Renovation
Let CSM's integrated teams – from architects to construction professionals to legal and finance experts – restore the beauty and pride in unique historic properties. Our award-winning renovations in Minneapolis, Milwaukee and Phoenix have given us unique experience in transforming old spaces into thriving, multi-use community venues.
Hotel Development Consultation
After dozens of successful launches for top hotel brands, CSM's team of award-winning experts knows what it takes to plan, build, and open a successful property. We have the expertise to help you develop a great idea, form it into a vision, and bring it to life.
Hotel Operations
Set your general managers up for success with the backing of CSM's problem-solving operations team.
Hotel Valuation
To do effective business planning, you need complete scenarios and reliable data. Our proprietary pro forma modeling works with a wide range of localized data. We'll provide you the most accurate range of values from an income capitalization approach, or from a sales comparison methodology.
Human Resources
Recruiting and retaining talent involves a comprehensive program of finding the right team members, giving them the tools they need to succeed, managing their performance, and more. Our human resources professionals will develop plans around your specific goals and market needs.
Information Technology Services
Your high-performing asset requires industry-specific IT expertise. Our in-house team includes programmers to develop and maintain custom solutions, as well as 24-hour help desk functions to address your needs as they arise.
Legal
Your lodging project may have specific legal requirements in areas such as franchising, tax-increment financing, and multi-layered real-estate contracts. Our in-house counsel has the specialized knowledge and experience to provide timely advice and keep your project on track.
Loan Workout Assistance
It's important to have a team who will weigh all the options in managing your property value within market volatility. Our professionals have navigated through challenging circumstances, and can provide options at any point in your property debt management.
Property Maintenance
Regular hotel maintenance and upkeep are vital components of a top-performing property. The in-house team, ProTech, provides day-to-day maintenance to keep your property looking and operating the way it should. The team can also help you create long-range service and upgrade plans to ensure your property's future success.
Procurement
Save money with CSM's strong vendor relationships and purchasing agreements. CSM's partnerships allow for negotiated pricing and terms to keep material and supply costs contained, while providing you the highest-quality materials and service.
Sales, Marketing and Revenue Management
Raise your visibility — and target your message — to attract the right guests, events, and opportunities. Internet-based tools, social media marketing campaigns, and sales productivity analysis are just a few of the specialties we offer to give your hotel marketing efforts and your profits a boost.
Training and Development
You'll see increased customer satisfaction when you work with CSM to build a consistent, seamless lodging experience. The Learning and Development team will work to learn the best strategies and themes to help your property perform well. We'll train staff across all functional areas to keep your business running smoothly.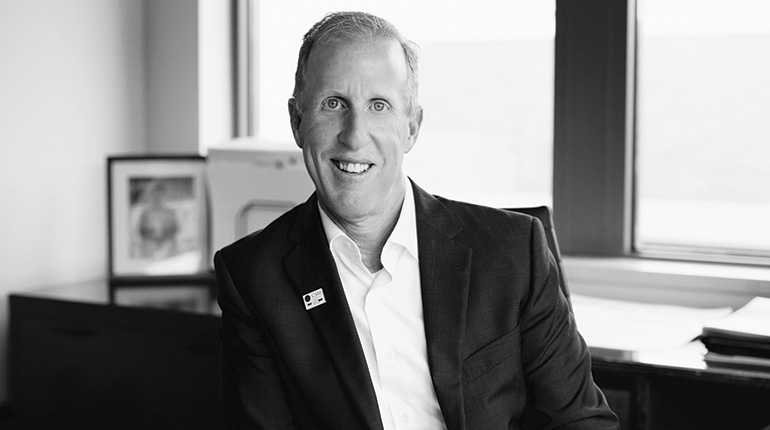 Steve Schlundt
President – Lodging/Residential
Steve joined CSM in 1996 to help launch the Lodging division and has been a vital component of the company's steady growth ever since. Today Steve serves as President and leads the company in its mission for continuous improvement of CSM's hotel and residential portfolio. In both the Lodging and Residential divisions, he advances our philosophy that a successful property is one that is highly competitive, profitable and appealing — over the long-term.
In his career with CSM, Steve's leadership has faithfully aligned with the company's core values of quality, integrity, respect, continuous improvement and community. His vision for excellence guides the guest experience in CSM hotels across the country, as evidenced by his active role in new construction, future projects and ongoing property renovations. From major construction features to the service details of an individual guest experience, Steve is dedicated to preserving CSM's reputation for award-winning hotels.
During his tenure, CSM Lodging was named one of the top 50 hotel management companies in the U.S. and Steve's teams earned dozens of prestigious awards, including Marriott Hotel of the Year (three times), Marriott Developer of the Year two years in a row and Country Inn by Carlson Developer of the Year.
Steve earned his bachelor's degree at the University of Wisconsin-Stout. He's a member of the Marriott Franchise Advisory Council and has served as chairperson for the Marriott Sales and Marketing Franchise Advisory Committee for TownePlace Suites.
He is gratified to see coast-to-coast support among CSM employees for many valuable charitable and community causes. By encouraging a spirit of giving within the CSM family, the company maintains a strong commitment to building vibrant communities.
Robb Hall
Vice President of Operations
Robb oversees multiple brands and geographic areas of the country for CSM's Lodging division. In addition to leading a large hotel portfolio and new hotel openings, he's responsible for the excellence of all food and beverage within CSM, driving quality, service and profitability across all company properties.
Robb believes strongly in long-term partnership and the importance of a cohesive team committed to meeting objectives. His 30 years of experience – both domestic and international – in operations, finance, sales and food and beverage make him uniquely qualified to lead a diverse and dynamic portfolio. A veteran of prestigious brands such as Marriott, Hilton, Hyatt, Starwood, Intercontinental and Carlson, Robb's know-how spans third party management, owner-operated assets, multi-unit management and full and select service operations.
Since joining CSM in 2004, Robb has held a variety of roles, including managing director of The Depot Minneapolis, a multi-hotel, 60,000 square foot historic entertainment complex. During his tenure, The Renaissance Minneapolis Depot Hotel experienced record growth and received numerous awards, including Hotel of the Year by the MN Lodging Association (2008).
Peter Kilbourne
Vice President of Operations
Peter oversees multiple brands and geographic areas of the country as well as serving as the primary contact for owner relations with BRE Select Hotels managed by CSM.
With his hands-on approach, Peter has an innate ability to guide a team with an encouraging and enthusiastic leadership style. His passion for developing and promoting individuals within the organization reinforces CSM's excellent reputation in the industry.
His extensive experience – both in the managed and franchised areas of business– across operations, finance, sales and food and beverage make Peter uniquely qualified to lead a diverse portfolio of CSM owned and managed properties.
In 2011, Residence Inn by Marriott recognized Peter's leadership with awards for General Manager of the Year, Community Service Hotel of the Year and Top Children's Miracle Network Fundraising Hotel. Since joining CSM, Peter has played an instrumental role in what have been record-breaking years in revenue and development for the organization. Peter was the 2014 recipient of the Gary Holmes award, CSM's most prestigious award.
Peter earned a Bachelor of Science degree in hotel management from the University of Massachusetts Amherst. He served on the Citizen's Advisory Committee for the Portland Streetcar and has done extensive work supporting charitable organizations such as the Ronald McDonald House and the Children's Miracle Network.
Barb Ward
Vice President of Sales and Marketing
As Vice President of Sales and Marketing, Barb drives CSM's top-line revenue and guides the team accountable for it. With a keen understanding of what it means to be a team player, she oversees all corporate and property marketing, sales and revenue management and public relations activities.
Barb is a hospitality veteran with 20 years of experience in sales and marketing strategy. She excels in market share expansion, strategic development, pre-opening planning and building high performance, cross-functional teams. From full service and extended stay to resort property management and multi-unit restaurants, Barb's experience covers the spectrum of sales management.
A highly driven and confident hospitality leader, she translates business objectives into results by setting measurable expectations for team members and promoting a spirit of accountability.
Barb's experience with CSM spans Regional Director of Field Sales and Marketing to Director of Sales and Marketing for The Renaissance Minneapolis Hotel, The Depot and The Residence Inn Minneapolis. In addition to her experience at CSM, she managed the sales and marketing strategy for 188 hotels (with mixed brands) as Vice President of Sales and Marketing with TMI Hospitality. She has also worked with Crestline Hotels & Resorts, Wischermann Partners and Buca, Inc.
Barb graduated from Concordia College and University of Minnesota-Twin Cities and. She is an active member in professional organizations such as HSMAI, MSAE and MPI. Her community involvement includes the St. Paul Community Garden Initiative and serving on the Minnesota Sinfonia board.
.
Scott Peterson
Senior Director of Lodging Development
Scott headed the development of CSM Lodging's newest historic renovation, The Hilton Garden Inn Phoenix Downtown (The Hotel Monroe) in downtown Phoenix.
"I never would have imagined 15 years ago, what started out as a "summer gig" would turn into a career path I'm so passionate about. At 17 years old, I joined Courtyard Clackamas as a front desk agent. My goals at that time were simply to earn a paycheck and make friends! However, I quickly fell in love with the hospitality industry and my goals transformed into a drive to learn, grow, and challenge myself.
I'm so grateful for CSM and all of the opportunities they've provided me. I've been fortunate enough to work at three different CSM hotels and carry five titles in both operational and sales roles. The stars have always aligned for me with CSM – when I was ready for a new challenge, one always seemed to present itself at the perfect time. CSM has been wonderful to me, from college tuition reimbursement to a fantastic peer/leadership group. I'm thankful for the mentors that have guided me to where I am today!">– Erica Lundgren, Director of Sales at Courtyard Portland Downtown/Convention Center
"I really enjoy my co-workers and the management! Everyone at the hotel takes pride in taking care of our guests, unlike other hotels I have worked for in the past. All departments work well together to treat our guests. I have found it to be true that my co-workers are able to anticipate my needs and I am able to reciprocate in the same sense. I have found many friendships while working for CSM. For example, when I was pregnant with my first child, they gave me a baby shower. It was so incredibly sweet, I will never forget that! "#IAmCSM
– Megan Kennedy, Server at Charley's at Courtyard Lloyd Center