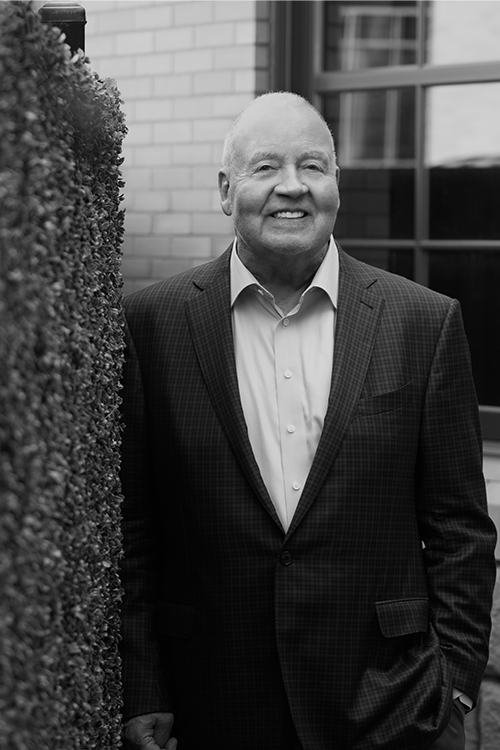 Gary Holmes
President
Gary is the founding president of CSM. After honing his skills by acquiring properties in his teens and early adulthood, Gary started CSM in 1976. Gary develops, renovates, and restores commercial, industrial, hotel, and residential properties nationwide. His attitude, ethics, focus, and keen business sense have helped CSM become recognized throughout the U.S. for unique approaches to design and development, quality management, and superb customer service.
CSM's dozens of industry awards and four decades of success are a testament to Gary instilling a commitment to the core values of integrity, respect, quality, community, and continuous improvement throughout the company.
After attending the University of Minnesota, Gary was awarded the Outstanding Achievement Award from his alma mater in 2005 and was the inaugural recipient of the University of Minnesota's Entrepreneur of the Year award in 2006. Gary's other accolades include the John F. Cade award in entrepreneurship from the University of Saint Thomas in 2000 and induction into the Twin Cities Business Hall of Fame in 2008. He was featured in the 2010 business book, Bootstrap to Billions: Proven Rules from Entrepreneurs who Built Great Companies from Scratch.
Gary has a long history of community involvement and a passion for improving the nation's healthcare and educational systems. In 2001, Gary was one of a few select individuals appointed by the attorney general to oversee the complete restructuring of Allina Hospitals and Clinics. Gary's other board positions include the Board of Trustees of Abbott Northwestern Hospital, the Board of Governors of the University of St. Thomas School of Law, the Children's Cancer Research Fund and Children's Hospital, the University of Minnesota Biotechnology Incubator Labs Advisory Board, and served as a director and founder of the Minneapolis Heart Institute Foundation. He is the founder, benefactor, and a current board member of the Gary S. Holmes Center for Entrepreneurship at the University of Minnesota, which annually hosts the Minnesota Cup, the nation's largest statewide startup competition.
Gary and CSM's employees proudly contribute time and resources to a number of other community-enriching charitable organizations including a major annual CSM campaign to support Ronald McDonald House Charities, earning the company the 2013 Workplace Giving Campaign Community Impact Award from Minnesota Business magazine.